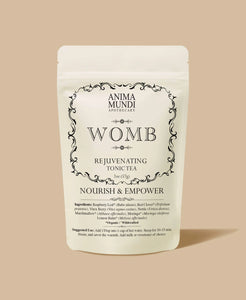 An exquisite and nourishing tea that may nourish, tone and rejuvenate the womb. Composed of classic herbs that are a wellspring for hormonal regulation and support uterine health. This is a wonderfully mineralizing tea for the uterus in any stage of life.
To read about the herbs within the formula, read here.
Due to high demand for this tea, we have finally made it available online! It's been flying off the shelves at our stores in NYC, so we are now offering this goodness here for you to enjoy too!