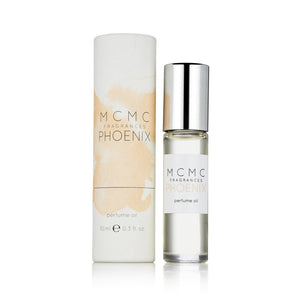 ALDEHYDES / PEACH / NEROLI FLOWER / VANILLA
She is ethereal and beautiful like a mythical fire bird. When I call her she does not come, but she floats in and out of my life. With top notes of peach and cherry blossom, gradually giving way to Tunisian neroli and a light, powdery vanilla.
Also available as an Eau de Parfum.
Non-Toxic & Cruelty Free
This product is phthalate-free, paraben-free, gluten-free, vegan and not tested on animals.

Ingredients: Cocos Nucifera (Coconut) Oil, Essential Oils & Absolutes, Fragrance